We have many reviews from our satisfied clients.
It's always a joy to hear that the work I do has positively impacted our clients and that they are happy to share their experience.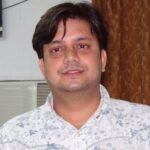 It is important for everyone to understand that benefit is must when you are buying insurance plan. I really like the plan & it has given me tremendous offer😊
Paras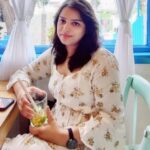 Thanks Shammi ji for your excellent service and guiding properly regarding life,health and motor insurance. I recommend him for one stop solution for Insurance
Simran Kaur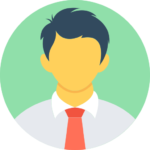 I am very thankful to Mr. Shammi Malhotra sir as he helped me alot in my hard day's. The insurance was helpful thank you once again.
Benu Guchait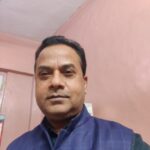 Very nice experience and helping attitude getting since a long time
Dharmender Gangwar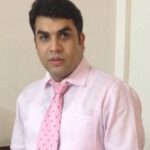 Shammi Malhotra ji is a name one can trust . I have a long long association with him and he has been very helpful whenever needed. He will go to any extent to help his customers. I highly recommend him and his services.
Rakesh Narula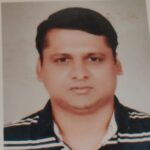 My medical health advisor Mr. Shammi Malhotra is full of knowledge of medical.He never misguide me. He never force Or request customer to take policy from him only.He clear every doubt of mine any time.Even he himself guide me that which policy is good & which is not good for me.
Rohit Gupta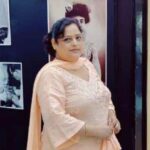 मेरी हेल्थ इन्शुरन्स 8 साल से चल रही है जो मैंने शम्मी मल्होत्रा जी से ली थी इन 8 सालो में तीन बार क्लेम की ज़रूरत पड़ी हर बार शम्मी जी के सपोर्ट से क्लेम settle हुआ कोई भी query क्लेम के दौरान आयी तो उसे फ़ोरेन solve किया गया बिना उनके सपोर्ट के शायद i may be in problem Thanx Shammi ji for your prompt service
Baljeet Kaur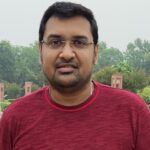 I have been dealing with Mr. Shammi Malhotra for past 6 years now. He is a thorogh professional and very easily reachable. Personally gets involved in the things to get the work done with utmost priority. Keeps adding valuable suggestions time to time to enhance customer experience. Highly recommend him as an expert having deep knowledge and insights in the insurance industry.
Ashish Jain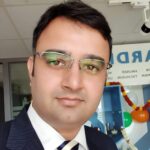 We were met in Delhi and get a health insurance policy for my family. Due to some health issues my son had admitted in Max Saket hospital, that time we got immense help from Mr. Shammi Malhotra ji at each end. Very helpful nature of Shammi Malhotra ji. We highly recommend to get your health insurance policy from Mr. Shammi Malhotra ji.
Naveen Sharma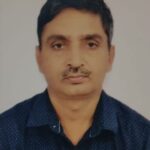 I am attached with Mr.Shami for the last four-five years. I took a mediclaim policy on his advice and I understood that policy was of great benefit. Specially in covid I got a lot more than that policy. Along with giving the policy, they stay connected with their customers. If they face any problem, they try to solve it as soon as possible. That's why I request you guys that if you want to take some policy then contact Shammi ji.
Anil Kumar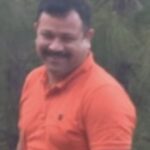 Really great experience with Shammi Malhotra. He insures several policies of mine and the service is great. You can text or call him and he is very responsive and honest. He will tell you if a competitor has a better policy which they usually don't, but has happened on some occasions. This gained a lot of trust with me. Always worth your time dealing with him and he is SO easy to get ahold of. Really glad I was referred to him
Chandrashekhar Rawat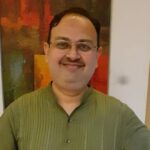 It was 5:30pm on a Sinday evening, we were living in Bangalore, when my wife was diagnosed for a surgery in next few hours. Life looked puzzled as bank account was not enough to bear such expenses. We remembered our Medical policy taken by Mr Shammi Ji. I called him up and promptly within minutes all my policy details were recieved on emails. Within an hour when we reached hospital, seeing the insurance policy, hospital promised the surgery to be cashless. Big relief. I have always found Shammi Ji and his team prompt in response and reminders. Therafter we have many types of policies with him for all my family members. Wish to thank God that I have known ShammiJi for 8 years now.
Vaibhav Dayal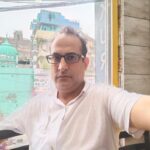 Health insurance taken from M/s ........ Shammi Malhotra is an amazing experience , it's bc'z their company provides actual true clarity on the offered plans with accurate features .Their end to end support is also very appreciable while guiding at every step in terms of claim processing , objection handling & clearance of the claim with personal involvement with parent company and hospital as a mediator during the course of action from hospitalisation till discharge .I will strongly recommend the company for getting yourself and family secured from one door step M/s......... with absolute resolution to all kind of in-house medical / policy coverage quarries raised ..I must say company is an hassle free excellent service provider ..
Rakesh Gandotra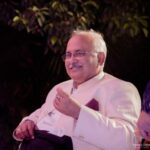 I had very satisfying and rich experience of dealing with Mr. Shammi Malhotra when I needed his services at the time of my hospitalisation. He was so assuring that all my requirements were timely addressed. I had absolutely no problem in setteling of my hospital bills. He was available 24x7 during that time. My entire family felt comfortable in interacting with him. He is very dependable person and excellent human being. I wish for the success of his newly launched website. Manoj Saxena.
Manoj Saxena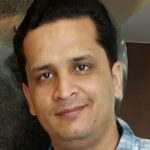 Very happy with your services, prompt reply and transparency.
Rohit Sangari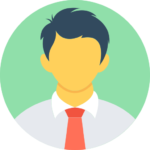 We are fully satisfied with all the services provided by you. You have answered all our queries and you were the first person , we looked upon at the time of need.Thanks and looking ahead with your best services in future too.
Pritpal Singh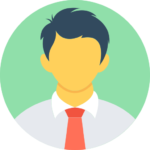 I would highly recommend your services and association. You have always been just a call away during times when I needed assistance and explained me the pros and cons without any prejudice. Thank you so much for just being there and keep helping novices with your knowledge in insurance domain.
Vipin Kaushik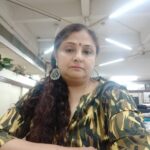 I would like to thank Mr Shammi for excellent support provided to us when my husband was hospitalized for Corona. Mr Shammi is very courteous, friendly and more than that a brotherhood approach. Whenever I call him he responds with care. I personally wish him to reach greater heights in his career. Thankyou & Keep it up Shammiji
Uma Krishnamurthy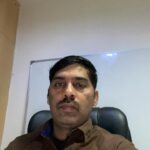 Excellent Services offered by Mr. Shammi with personal involvement in each and every matter related to the policy.
Dharmender Kumar Bhatti