Nobody ever thinks that any disease or illness will take a toil on them. The treatment could get so expensive that most of the time people end up selling or mortgaging their house or land or jewelry to afford the expenses.
This should not happen to you !!
It is advisable to invest in medical insurance at the right time. We assure you – God forbid – if you face any medical problem, this medical insurance acts as a saviour. It feels good when you realize that a small investment done previously comes to rescue when you need a large amount for health care.
Hence, the wise advice is to invest in medical insurance for easy and cash-less treatment at hospitals, security of your assets and obviously well-being of your loved ones.
Insurance Consultancy Services
Secure your life and future!!
Why get insured??
Benefits – hassle free treatments, small investments at right time help during difficulty, tax saving etc
Your advantages
Paper-less insurance
Family secured
Customized plans
Regular medical check-ups covered
Special plans for diabetic patients
Financial security: Protection against high medical costs
Tax Benefit
Quality Health care
As harsh as it may sound, nothing has ever epitomized the unpredictable nature of life more than the past few years. They have made all of us realize the extent to which we underestimate the importance of taking charge of not just our own health but that of our loved ones. They have made us guilty of casually referring to the term 'medical insurance' merely as a tax-saving tool. They have made us ponder upon the fact that this battle could have been a little less hard for all us if we would have taken some little steps to secure the health and wellbeing of ourselves and our families.
Sailing into better times now, it is now our shared responsibility as a community to take some serious lessons from the most challenging times that mankind has ever seen. The first step towards this would be to make a sincere effort to understand what is 'health insurance' and how it has the potential to incredibly transform our lives. Health insurance is nothing but a blanket of security against the medical expenses for any disease or illness that you may encounter during the journey of life. Health being your most valuable asset, ensuring that is protected via a perfect cover must be undeniably your first priority.  According to a recent study by Motilal Oswal Financial Services, India presently has the highest medical inflation rate in Asia. This is proof of the sky rocketing healthcare costs that one may encounter in case of any sickness or disease. 
Your presently stable financial health doesn't guarantee your ability to pay soaring hospital bills in case of any unfortunate health condition that you or your family might be forced to face in the future. And in case of such stressful times, bills, payments and money should be the last thing that you should be sweating it out for. Instead, all your time, energy and attention must be devoted to taking care of your family member who might be going through the health suffering. 
Hence, it is important to take tiny steps in order to safeguard the health and wellbeing of you and your family in the times to come.
Health insurance is basically a contract between the insurance company and a policyholder through which the insurance company (also called the insurer) offers medical coverage to the policyholder (also called the insured) in exchange of a premium amount. This medical coverage is limited to the sum insured amount. Through a health insurance policy, the insurance company may provide the financial assistance to the insured in two forms : either through a cashless treatment or through a post-treatment reimbursement.
We at Health Insurance Guider, are on a mission to assist and advise you with the most appropriate health insurance policy for you and your family, taking into account your unique needs and requirements. The medical histories, backgrounds, health conditions, health concerns and medical risks are vastly varied across people who wise to opt for health insurance. With our rich and extensive experience of more than 28 years, we possess a field proven expertise over understanding the distinctive needs, preferences, concerns and choices of our wide range of clients and handpicking the most suitable health insurance plan for them and their family. We are firm believers of the fact that no single health insurance plan can cater to the heterogeneous demographic and psychographic nature of our expansive clientele. Thus, it has been our sincere practice over the years to dive deep into what the client is actually looking for, what health risks are they seeking protection against, what might be the most appropriate health insurance policy as per their demographics (age, gender, income levels and so on) and what additional benefits can be provided to them.
FAQ
Q1. Which one health insurance is best?
Ans. There's no one best health insurance plan that can cater to the diversified needs and requirements of every policyholder. One needs to keep in mind of host of factors in order to select the most suitable health insurance plan for him/her. Family size is one significant criteria that must be considered while deciding whether you need to opt for an individual health insurance plan, a family floater health insurance plan or a senior citizen health insurance plan. People having a big family or older parents are suggested to go for individual health insurance plans and separate senior citizen health insurance plans for their older parents. A family floater health insurance policy on the other hand, is recommended for young couples or people having a small family. It is important for you to choose a health insurance policy that provides the maximum coverage for all your family members at the most affordable premiums.
Q2. How much should you spend on health insurance a month?
Ans. Many financial experts recommend that one must invest 2-5% of their monthly income towards health insurance.
Q3. What are the 6 types of health insurance?
Ans. In India, the six different types of health insurance plans are :
Individual Health Insurance
Family Floater Health Insurance
Critical Illness Insurance
Hospital Daily Cash Benefit Plans
Senior Citizen Health Insurance Plans
Group Health Insurance
Q4. What is the cheapest health insurance right now?
Ans. The premium for all health insurance plans is determined by the age and medical background of the policyholder. Having said that, the health insurance plans offered by Star Health are widely known for being affordable and pocket-friendly.
Q5. How much health insurance do I need?
Ans. The sum insured of a health insurance policy must be carefully selected. One's income and age play a great role in deciding the sum insured. It is important for you to take into account two factors while picking a sum insured :
It should not be insufficient to provide necessary coverage for you and your family in case of a health emergency
It should not have a super high premium
Q6. What is the waiting period for health insurance?
Ans. The waiting period of a health insurance plan is the time duration during which the policyholder will not be covered by the health insurance company. The waiting period can be of several types including initial waiting period, waiting period for pre-exiting diseases, waiting period for specified illnesses etc. It is recommended to select a health insurance plan that has the shortest waiting period duration.
Q7. Can I buy health insurance on my own?
Ans. Health insurance being an incredibly nice domain, it is advisable for everyone to get in touch with an experienced health insurance consultant before opting for a plan. This in turn, will help them making a guided and informed decision to go for the most appropriate health insurance policy for them and their family.
Q8. Is it bad to not have health insurance?
Ans. Not having a health insurance policy increases the likelihood to draining your lifelong savings in case of any unforeseen health problem. Given the rising medical expenses, it is important for all to opt for a health insurance plan to protect against these skyrocketing healthcare spendings.
Q9. What happens if you don't have health insurance in 2022?
Ans. Today, a multitude of lifestyle diseases (including cancer, kidney failure, stroke, paralysis and heart diseases) are common among not just older people but across the current generation. Thus, not having a health insurance policy in 2022 is similar to waiting to get financially flushed in case of any unfortunate medical emergency.
Q10. Is it worth it to have health insurance?
Ans. Health insurance must be a top priority for everyone to protect themselves and their loved ones from the risk of losing their hard earned savings in the form of long hospital bills or any other health expenses that might slide into their lives unexpectedly.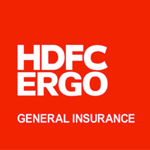 Optima Secure
Optima Restore
My Health Suraksha
Health Wallet
My Health Koti Suraksha
ICan
Car Insurance
Bike/Scooter Insurance
Travel Insurance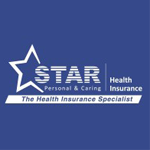 Comprehensive Health Insurance
Family Health Optima
Young Star
Red Carpet Senior Citizen
Individual Personal Accident
Cardiac Care Policy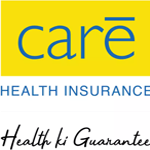 Care with Super NCB
Care Senior
Care with Smart Select
Care Advantage
Travel Insurance
Care Plus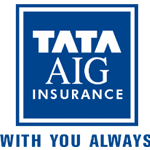 Medicare
Medicare Premier
Medicare Plus