Delhi is the heart of the country, with its fascinating history, rich heritage, and hot and spicy street food, making it a fascinating place, but due to Delhi's busy lifestyle, people there often I am suffering from many health problems that need to be fixed and I am spending a lot of money. money for the best treatment.
The COVID-19 pandemic has caused people to start appreciating and investing in their health, especially in cities like Delhi, Bangalore, Mumbai, and Chennai. You can avoid worrying about your health by finding out about different health insurance plans in Delhi. Delhi also offers a variety of health insurance plans.
Importance of Health Insurance In Delhi:
Recently, the air quality in Delhi has reached the worst with an AQI of 300-400, causing environmental problems and various diseases such as asthma, stroke, allergies, and cancer that affect people's health. is not necessary.
Best health insurance plan in Delhi at an affordable price. Before we get into explaining health insurance services, let me give you an overview.
Overview of Health Insurance:
Delhi has the best hospitals with state-of-the-art medical technology. Therefore, if you have good health insurance in Delhi, you can get treatment at a low cost.
So, if you are looking for the best health insurance in Delhi, these guides are in place to give you the best policies. To secure a useful future, we must first invest in our health.
We have various services such as health wallet, health insurance, family health optima, etc., so many people are considering it. Delhi health insurance plans. Health Insurance Guider offers different types of insurance from different companies and provides a complete guide.
Services:
HDFC Ergo: In association with HDFC Ergo, we provide Optima Secure and Optima Super Secure which gives you 100% and 200% coverage respectively of your base sum insured and 100% restore of base sum insured. Optima Restore provides 100% restore of base sum insured after first claim, and various other services like My Health Suraksha, Health Wallet.

My Health Koti Suraksha, Car Insurance, Bike Scooter Insurance, and Travel Insurance, etc., which help you track your health status through a preventive health check-up at renewal, irrespective of claims with multiplier benefits.
Star Health: Provides health insurance in Delhi, which provides family health optimization to get an optimal settlement, also provides the Young Star policy available to people between 18 and 40 years old and the Red-Carpet senior citizen policy for the age group of 60 to 75 years old, and also provides an individual personal accident policy in case an uncertain accident happens and a cardiac care policy available to people with heart problems to avoid the future burden of medical costs.
Care Health: It covers various policies like Care with NCB, Care Senior, Smart Select, Care Advantage, Travel Insurance, and Care Plus to guarantee your health, which ensures various bonuses to policyholders for spending a year without making any claim on your health. Insurance also provides cashless hospitalization coverage. Annual health checkups with 541 daycare treatments, pre-existing disease coverage, and many more are available with full guidance to offer health insurance in Delhi.
TATA AIG: With TATA AIG Insurance, we provide Medicare, which covers the cost of medical treatment with a hospital stay. If you are looking for enhanced all-around safety, TATA AIG Medicare Premier is the right option, which covers almost all medical costs with a Complete Medical Insurance Plan in Delhi. TATA AIG offers Medicare Plus, which covers all costs with a top-up policy that compensates the insured even after the base sum insured has exhausted.
As we mention our services, which help you get insured, we provide various benefits because getting health insurance is not insurance but an investment, investing a small amount in your health to avoid uncertainty in the future.
Benefits of Health Insurance in Delhi:
Your family and you will be free from the tension of collecting money for your family's health emergency.
Nowadays, customized plans according to your choice will be available with 100% money claim and some bonuses too.
Regular Medicare check-ups, which help customers watch their medical status and find any medical emergencies at an early stage.
Protects against high medical costs, reduces financial burden, and provides financial security.
Also gives benefits of tax savings because the government provides financial help to those who invest in health.
Health insurance in Delhi covers various high-quality check-ups.
Key Points Before Buying Health Insurance Plan In Delhi:
Before buying any Mediclaim policy in Delhi, it is very important to analyze every policy before getting health insurance for yourself and your family.
Budget: Money is the most important aspect. Decide according to your budget without any financial difficulty.
Network Hospital: It is very important to analyze the policy, their medical treatment, and their network hospital, where regular check-ups will take place.
Bonus for Claim-Free Years: For every policy year in which any health insurance claim has not been filed, a cumulative bonus of 10 percent to 100 percent will be insured, depending on the plan you have chosen, without you paying any extra premium.
Claim Settlement Ratio: Make sure you will get the largest settlement ratio in return. Our health insurance in Delhi provides you with a better option.
Health insurance is a contract between an insurance company and a policyholder that an insurance company offers. Medical Coverage to the Policyholder in exchange for Premium Today's scenarios are changing and also affecting the health of people, so it is very important to realize the importance of investing in health. Your stable finances do not assure your future health.
It is a great time to invest in health insurance in Delhi with a health insurance Guider to secure your health and your family's health.
Health Insurance Guider has the mission to provide help and advice on the most appropriate health insurance policy for you and your family according to your medical history and condition, with some extensive bonuses.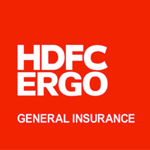 Optima Secure
Optima Restore
My Health Suraksha
Health Wallet
My Health Koti Suraksha
ICan
Car Insurance
Bike/Scooter Insurance
Travel Insurance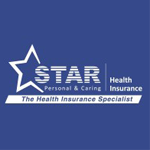 Comprehensive Health Insurance
Family Health Optima
Young Star
Red Carpet Senior Citizen
Individual Personal Accident
Cardiac Care Policy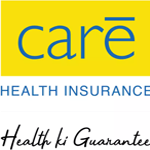 Care with Super NCB
Care Senior
Care with Smart Select
Care Advantage
Travel Insurance
Care Plus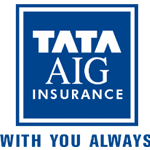 Medicare
Medicare Premier
Medicare Plus
We Serve our service in Different Cities also-